Welcome to Sophie's kitchen!
Restaurant open from Wednesday to Saturday
Also open for special evenement 12 people and more
Please note that the Manor's restaurant will be closed until January 3, 2017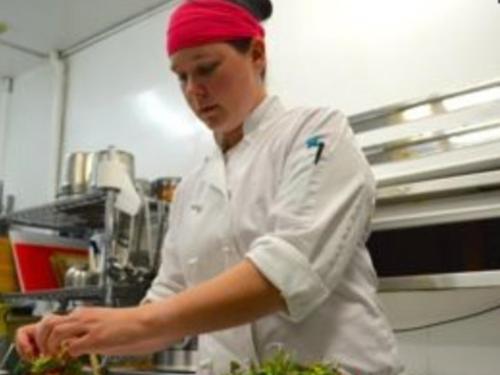 Sophie is a talented and passionate young chef by trade.
Graduate program of institutional cooking in 2011, then the kitchen market in 2012, she obtained her degree with highest honors.
She now holds the position of chief Manoir Bécancourt since January 2014. Since then, she has been able to move the menu, cook culinary classics by bringing a touch of subtlety, finesse and delicacy, resulting dishes with its own unique signature.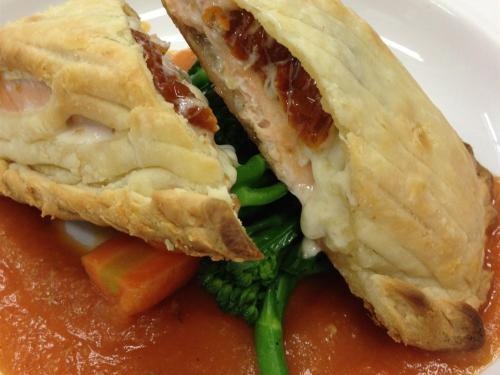 She describes her French menu with large Italian influences.
Always diligent in the kitchen, you can observe through the flat pass with his mischievous eyes, his passion for cooking and her beautiful smile.
She awaits you, accompanied by his team to prepare the best dishes. Whether pasta houses, risotto is minute, homemade ice cream or our famous chateaubriand at the table, you tighten met.

And as the saying goes:
"To all lords, honor your palate likes well in ours!"
And as the saying goes:
"To all lords, all honor that your palace pleases well in ours!"